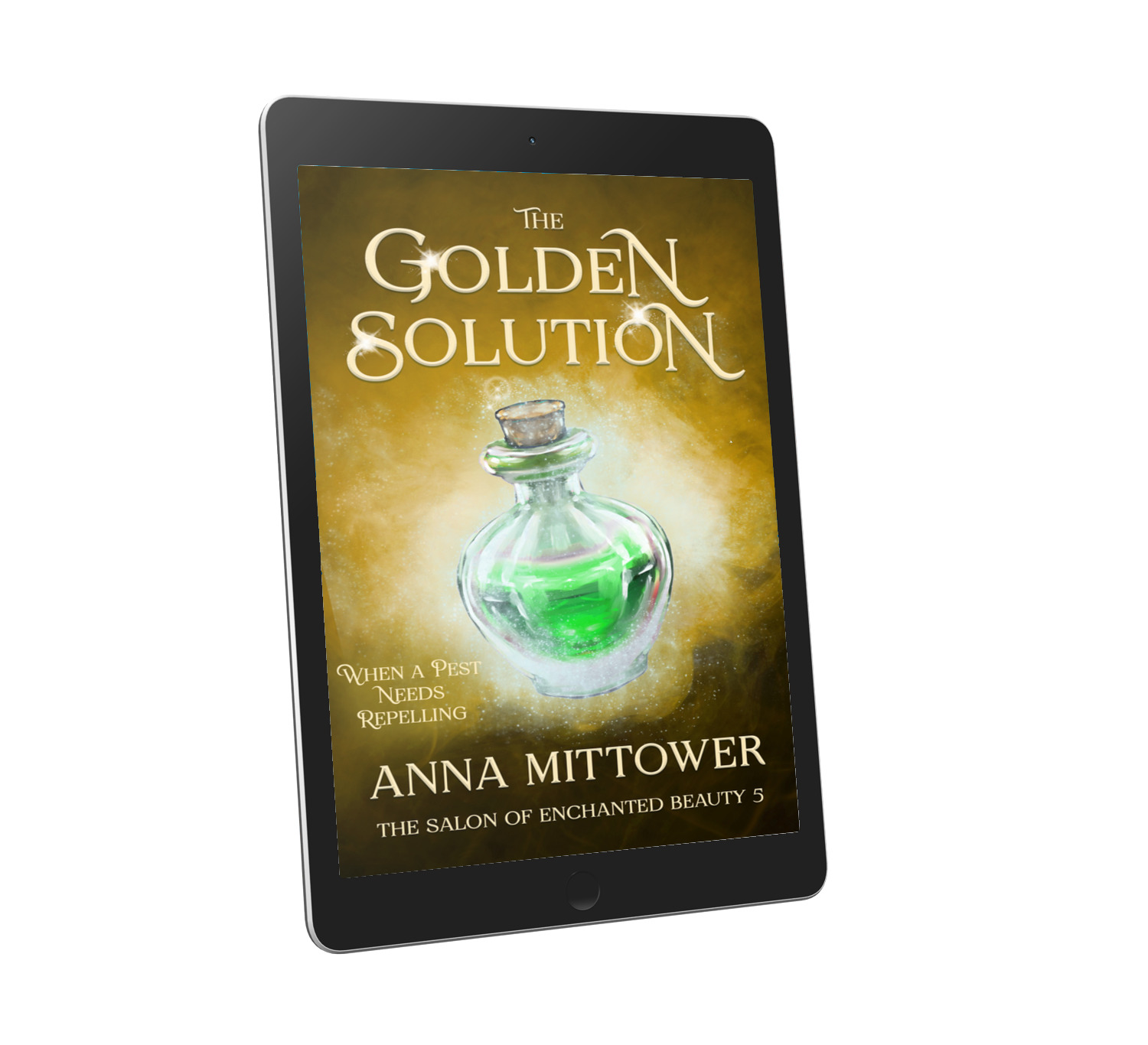 The Golden Solution (The Salon of Enchanted Beauty Book 5) - Ebook
Welcome to The Salon of Enchanted Beauty where all your magical beauty solutions can be found. Along with other semi-related mysteries and commissions. Each book in the series is a standalone, though they do share characters.
Philliya can't help being curious when the shop across from hers acquires a delightful new tenant. The new arrival brightens the street with her flowers, but then a serious "pest" problem arrives in the form of a rich stalker with nefarious intentions and his lackeys who begin to infest the neighborhood, driving off all her customers.
The stalker is determined to make the flower seller his, and it's up to Philliya to save her neighbor and the neighborhood from his grasp. Can she do it before both their shops go bankrupt and without being arrested?   
This cozy fantasy book is a pint sized short read crafted with care for a single session of reading.
Book details:
Genre: Cozy Fantasy
Standalone
1-2 hour read
Low stakes in a high fantasy world
Sorcery
Potions
A clever MC
A whimsical sidekick pet
Happy ending
Please note that this is a digital book, not print. Epub or Mobi is available.