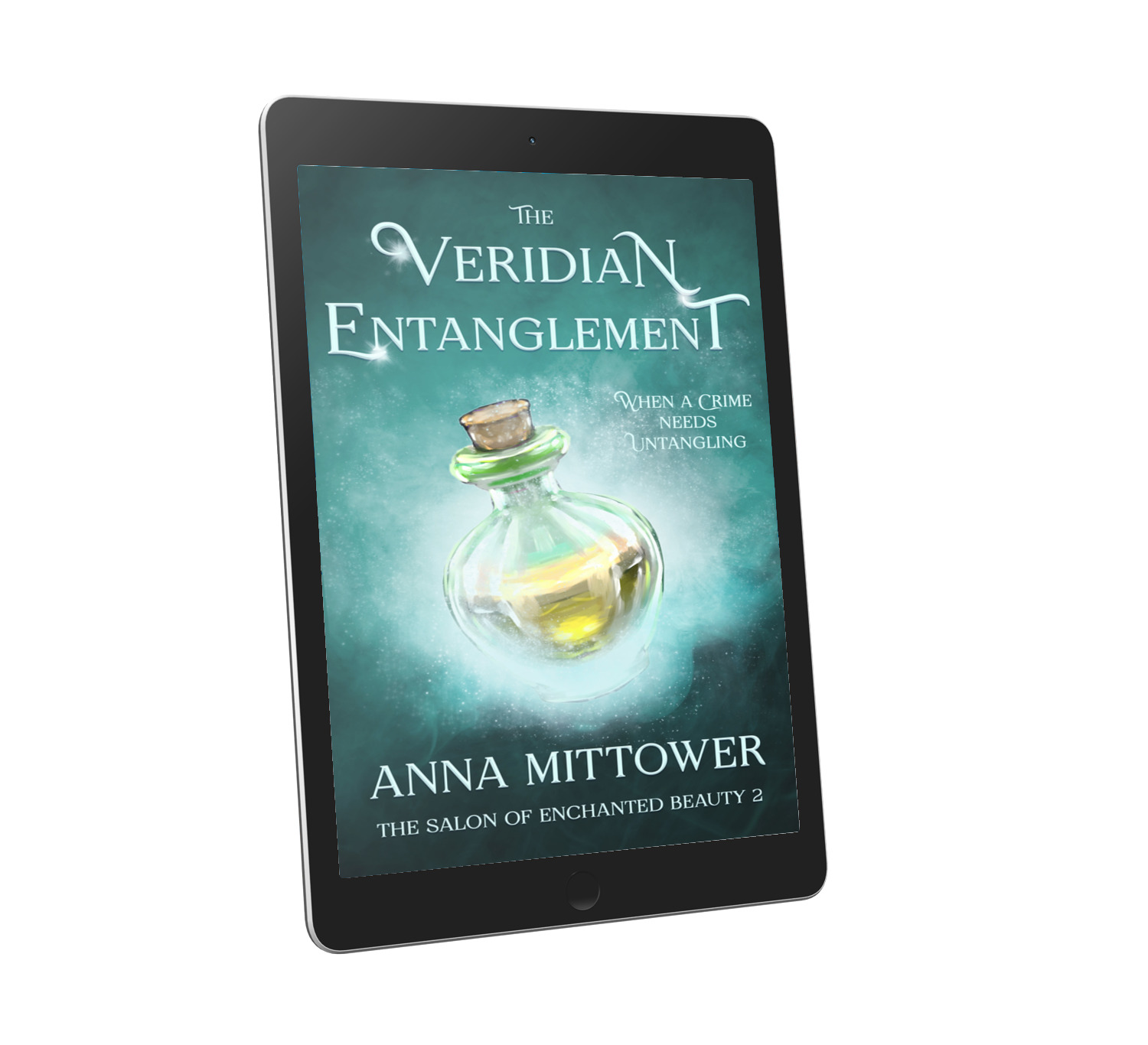 The Veridian Entanglement (The Salon of Enchanted Beauty Book 2) - Ebook
Welcome to The Salon of Enchanted Beauty where all your magical beauty solutions can be found. Along with other semi-related mysteries and commissions. Each book in the series is a standalone, though they do share characters.
Sorceress Philliya Wridall's latest invention will turn your hair green and is selling like hotcakes. But things start coming undone in a flash when people begin turning up seriously ill.
With the fate of her shop once again in the balance, it's up to her and her alone to investigate and she's running out of time before someone dies.
This cozy fantasy book is a pint sized short read crafted with care for a single session of reading.
Book details:
Genre: Cozy Fantasy
Standalone
1-2 hour read
Low stakes in a high fantasy world
Sorcery
Potions
A clever MC
A whimsical sidekick pet
Happy ending
Please note that this is a digital book, not print. Epub or Mobi is available.